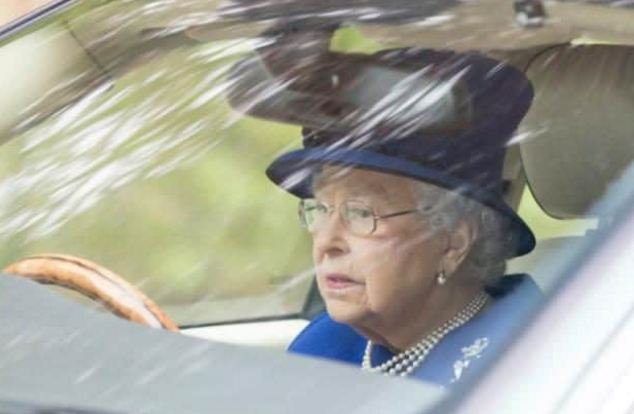 Captured taking a spin after church last Sunday in her green Jaguar, the
91 year old Queen Elizabeth
is said to be the
only person in England allowed to drive without a license
. She frequently enjoys taking family for spins in her Land Rover. I guess the Jag must be the Sunday car.
What a wild and crazy week we've had on this side of the Atlantic. This picture of a resolute queen, steering her way home, calls to mind that maxim of World War II Brits: "
Keep calm
,
and carry on
." Maybe we should all try it.
[photo by Ben Stansall, Getty Images.]